Attention! We are reviewing and finalizing submitted applications for our upcoming cohort. To join the waitlist, submit your application for details on next steps.
Let's build your wealth together


PRO

.
Work directly with Ryan Leslie & the WealthPlan™ coaches in a small group setting to develop your ability to consistently navigate the stock market for 30%+ annual returns and weekly trading income.
APPLY NOW →
Our Approach
We've helped hundreds of people like you take control of their finances, putting you in the driver's seat on the pathway to financial freedom. Whether you're interested in passively investing, actively trading or both, we'll empower you with world-class educational resources and a strong community of like-minded investors.
PRO is a "done with you" coaching program where we:
Create your investment portfolio(s)
Accelerate the growth of your capital using R's proprietary investing and options strategy
Review common mistakes made by traders and retail investors then apply strategies designed to counteract those mistakes
You'll be in a group with other high caliber doers and working professionals who want to navigate the financial markets for portfolio growth and income that actually changes lives.
You'll be on an accelerated path, with weekly deadlines and weekly calls and hands-on support from our team.
With our help, you will:
Develop a roadmap towards your financial goals
Master your mindset and overcome limitations to improve your trades and investments
Learn effective active and passive strategies to accelerate growth of your portfolio(s)
Put your plan in action and review performance.
Unlock your full potential
What would it mean for you to...
Have the confidence to navigate the financial markets in a way where you don't have to operate from a place or scarcity or fear but rather abundance.
Learn a high value skill that gives you the freedom and flexibility to be in control of your time on your own terms.
Connect and network with like-minded peers in a community setting.
Unlock the life-changing potential of learning how to consistently navigate the stock market for weekly income.
Be an owner of the products and services you use and love.
Learn to Earn
WealthPlan

™

PRO
.
We combine step-by-step training, easy-to-follow investing and trading strategies that help you consistently grow your capital. You'll also receive high level support through weekly group coaching calls, personalized feedback on your work, and one-on-one calls to help you stay on track and achieve your financial goals. You will be surrounded by peers and coaches in our exclusive community, which helps you level up that much faster.
Proven roadmap
Use the same techniques, platforms, apps and services used in Ryan's own private wealth management strategy.
Weekly Q&As
Coaching calls to discuss strategy, overcome challenges and develop your mindset around money.
Private Community
Ask questions and seek advice with your peers to tap into the knowledge and experiences of the community. 
Learn at Your Own Pace
Life gets busy - so learn in a way that fits your schedule and style without feeling rushed or overwhelmed.
What's Included in PRO

.
Program Details
Weekly Calls:
Group Coaching Calls with Ryan Leslie

Get your questions answered directly by R & our coaches. Engage in strategic discussions, explore mindset-related topics, and work together with R, our coaches and other participants to overcome challenges, dig deep into developing your mindset around money and find solutions. 
Daily Access:
Live Trading Desk

Watch & learn how profit is made in real time every morning. Learn the WealthPlan™ way to trade with the trend on our daily LIVE call with R for 30 minutes at market open. You'll hear from other traders and be able to see verified profit reports with entries, exits and timestamps.
Weekly Calls:
Personalized 1:1 Coaching

During your scheduled one-on-one calls with a coach, you'll have the opportunity to receive personalized guidance tailored to your specific goals, circumstances, and financial aspirations. These calls are typically designed to taking into account your short-term and long-term objectives. These are extremely valuable and the best way to get personal feedback on your trades and investments.
Exclusive:
Private Group Community
Connect with other high-level members of this program and engage with like-minded individuals who are in your cohort. This community serves as a dedicated space where you can find accountability, network, collaborate, and learn from other participants.
Our process is measured, steady and system-based. 
Here's what we'll work on together in PRO:
How we've taken a small WealthPlan™ model account from $3k to $55k in a year with only one trade per day. We teach a simplified way to trade options without fancy charts, requiring only 30 minutes per day.
Develop a roadmap that creates a clear pathway to a dollar amount that will make working at a job (and early retirement) optional.

Master 

time-tested trading strategies

 including a hedge to preserve your portfolio when the market is in a downturn.

Counteract common trading mistakes by learning how to consistently prevent making the six common trading mistakes that drive losses. Through detailed journaling, we will analyze your trades and investments, identify areas for improvement, and adjust accordingly. 
Learn how to evaluate investments using our 7-step conviction checklist to create and design your investment portfolio(s).
Developing the right psychology around your investing to allow you to set rules and forget about them, knowing that whatever happens short-term, regardless of price volatility, is just noise. Investments in great companies (and other assets) will likely grow handsomely over time.
Tools & Training
Let's Build Your Multimillion Dollar Portfolio:
Phase One: Passive Growth
Long-Term Investing
To build generational wealth, your money should work for you even while you sleep. We focus on ownership targets and equities, and also derivatives like Options for better cost-efficiency and potential higher returns.
Phase Two: Active Income
Sell-Side Strategies
Think of it as becoming the casino, not the person placing bets. These involve low-risk, high-reward approaches that form the foundation for benchmarking your portfolio for potential 2-5% monthly returns on your investments.
Phase Three: Active Income
Trading Strategies
Our strategies are simple and straightforward. One example is our proprietary instant trade strategy, which involves a single ticker, a single option contract, and short holding periods.
This is for you if:
You're self-motivated and committed to take inspired action and make a positive impact in your life. 
You're ready to put in the work, invest in yourself and be coachable.
You show up for yourself.

 

You're ready to build the psychology needed to be consistently profitable.
You're an ambitious go-getter with goals.
You have a long-term mindset and can see why you're planting seeds now to harvest later.
This isn't for you if:
Your decision making is influenced by the 'get-rich-quick' mindset.
You have a strong resistance to change. 
You do not have the capacity to dedicate time and effort to learning.
Next steps:
Experience the difference that 1-to-1 mentorship can make for you as a new (or experienced) investor looking to exponentially grow your capital and earn consistent income from the stock market.
1. Apply to PRO
Complete your application to proceed to the next steps. You'll receive further instructions and details via email.
2. Level up
Get coached on strategies to counteract mistakes and achieve consistent profits, accelerating portfolio growth over time.
3. TAKE ACTION
With daily group trading calls, detailed trade journaling, and weekly coaching - develop sustained account growth.
Sully G:
"My name is Sully and I am a full time Digital Content Creator. I came into WealthPlan's PRO program with little experience in investing (purchasing stocks here and there based on other people's recommendations). Through the mentorship, weekly calls, and community conversations I've learned so much!
My mentor Rob has been great at being patient with my lack of experience and walking me through strategies, concepts & practices of trading. I am still practicing and learning, but I feel so much more equipped in trading and financial literacy in general. You definitely get out of this program what you put into it. So put in the time, and the program will meet you where you are. They are definitely in your corner."
Lisa M:
"I'm fairly new to the stock market and wanted to learn more about how to build my investments and manage my portfolios. I previously didn't do anything in this space beyond participating in my employer sponsored 401k.
I knew I needed exposure to trading and investing, but I didn't know how or where to get started. After spending sometime learning how to analyze the right companies, how stocks move & trading options - I knew that I didn't want to get left behind from the opportunities in the market. I knew Ryan was brilliant but after learning the level of service the team provides, daily, I'm confident this is the space for me. Thank you!"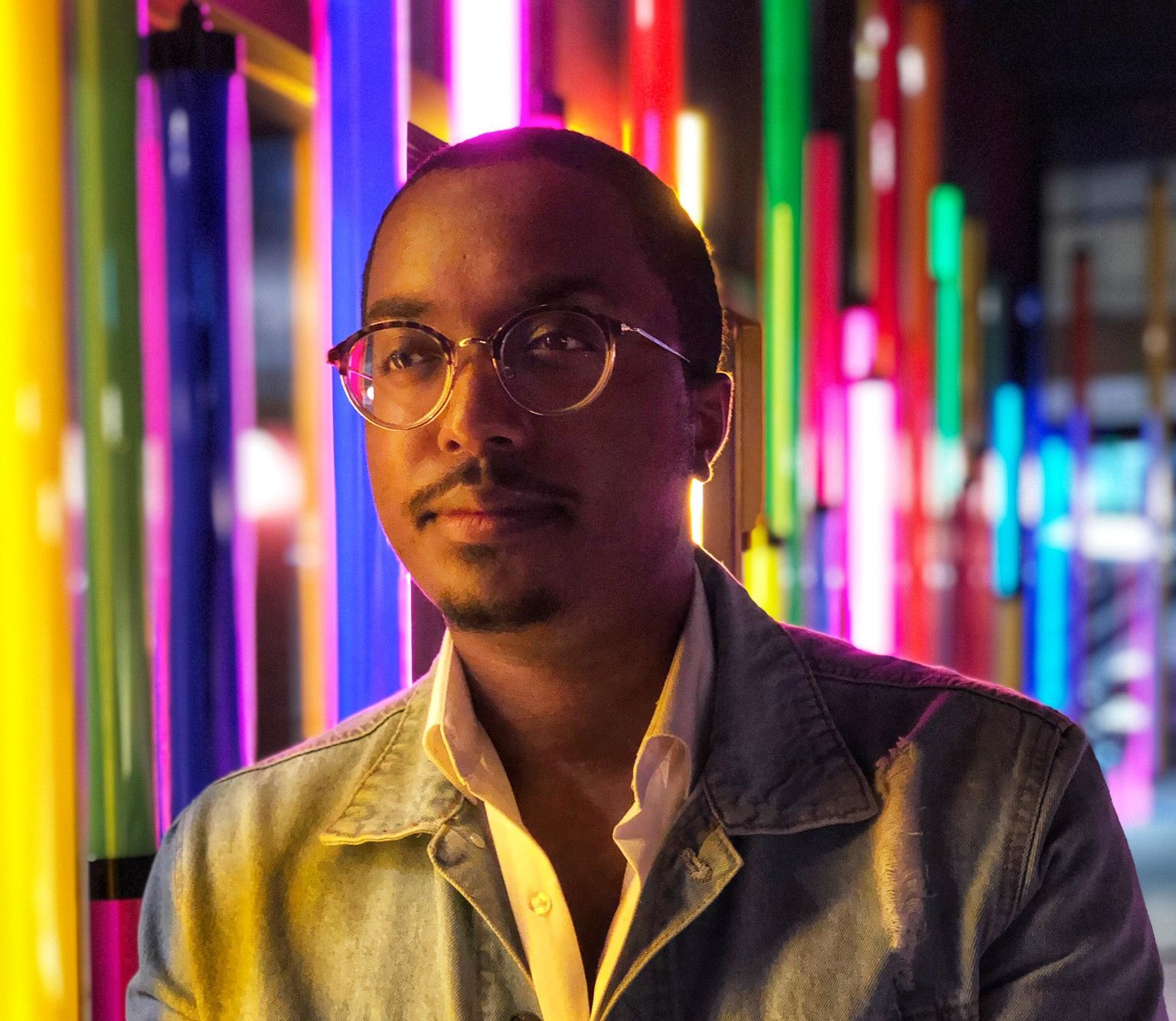 Zachary M:
"PRO was one of the most valuable investments I made in the past 10 years. This live program silences all of the "digital noise" that's spouted throughout the Internet from self proclaimed "gurus." Ryan Leslie (and his team) LITERALLY invest their own capital and time to develop strategies that help investors at any level become smart and profitable investors. Throughout my time in WealthPlan™ PRO, Ryan presented himself as the financial mentor I NEVER had.
R's commitment to educating and empowering members to rethink everything they knew about the American financial system was an element that I most appreciated during our weekly live calls. PRO picks up where the classroom dropped us off. This program is continued education and community. An investment in PRO is an investment in a compass that'll navigate you to financial freedom. Thank you!!"
Jermaine B:
"A few months ago, I decided that I needed to learn how to better invest my money. I knew I wanted my money to work for me but I didn't know where to start. I've been following WealthPlan™ on their Discord channel for a while and when I received an invite to learn more about their mentorship program, I enrolled in PRO.
I was able to learn about different strategies for investing my money and find the ones that worked best for me and my goals. The mentorship is personalized and individualized to what I'm looking to achieve with my finances. The support is top-notch too. I'm more confident in my abilities to invest and trade my money, and I know that I am on my way to building wealth for myself and my family.
WealthPlan PRO has taught me everything I need to know about investing and trading my money - from the basics all the way up to more advanced strategies. Thank you for everything!"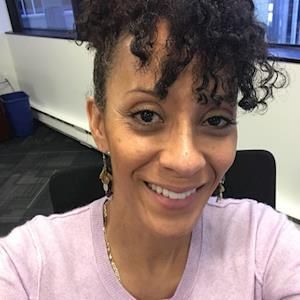 Daubin H:
"I have been working on trading options and learning how to invest in the stock market long term with Coach Rob. WealthPlan has helped me understand what I'm looking at when I see a stock chart. I have also learned how to read the chart to provide the best possible entries and exits to obtain profit while day trading. I have learned so much about myself and the psychology needed to be a consistent profit taker in the stock market. Ryan Leslie and Coach Rob are truly great mentors when it comes to trading stocks and navigating the financial markets!"
Idris A:
"Before I joined WealthPlan, I joined other stock market trading programs but something was missing for me. I wanted to learn how to find opportunities in the market and make my own decisions instead of just following trade call outs. I've been following WealthPlan for a while now and decided I'd make the move and get started. I enrolled in the coaching program to help me with accountability, guidance and to improve my skillset. This program gave me the step by step guidance necessary to trade & invest the right way. I learned a lot about mindset and trading strategies I didn't know about before and I'm looking forward to what's next for me."
Let's do the math... how much is it costing you to wait to get started?
If you're spending valuable hours of your time earning an income and saving, but not leveraging your income to work for you, it's time to reconsider your approach. How much is that worth?
As the CEO of your finances, your hours are worth thousands of dollars, if not more - and we'll help you make the most of every minute. Stop wasting time and start making strategic investment decisions to grow your wealth. Banks make money with your money while you sleep, you should too.
If you can earn monthly income for 2-5 hours of work per week (without spending all your time staring at charts) or grow your portfolio by 2x, 3x or more - what would that mean for you?
If you're not currently taking advantage of navigating the financial markets to put your hard earned money to work for you..you are missing out on tens of thousands in portfolio growth...but you're also missing out on a powerful opportunity to build wealth.
Your mentor
Ryan Leslie
Harvard educated
Experienced investor
Full-time entrepreneur
Seasoned options trader
Founder of WealthPlan™
A senior at Harvard by the age of 19, Ryan has been featured on the cover of Black Enterprise and interviewed by Forbes, Yahoo Finance, Nasdaq, and The Wall Street Journal.
Known for his accomplishments in music and media, the Grammy nominated recording artist and multi-platinum music producer founded WealthPlan™ to educate and inspire investors worldwide.
His panel discussions and live interviews on finance have garnered millions of views. He teaches his mentees proven financial strategies that allow them to live life independently and abundantly.
Apply to PRO

.
Our application process serves two important purposes: to determine if we are a good fit to work together and to extend an invitation to our exclusive private training.
As part of our commitment to your success, we want to ensure that our program fits your financial goals, aspirations, and commitment. This way, we can provide you with the best possible support tailored just for you.
Please take a moment to complete the form below. 
We're thrilled to embark on this journey together as you dive into the exciting world of wealth building!
APPLY NOW →
Frequently Asked Questions
Can I trade while working full time?
How soon can I start earning real money in the stock market?
Do I need investing/trading experience to start?
How many people are in the cohort?
What if I already have trading experience?
This is a life-changing opportunity. It may be the most valuable time you've ever spent working on yourself and your financial future.
Nothing on this website should be considered an offer, solicitation of an offer, or advice to buy or sell securities. Past performance is no guarantee of future results. Any historical returns, expected returns, or probability projections are hypothetical in nature and may not reflect actual future performance. Account holdings are for illustrative purposes only and are not investment recommendations. The content on this website is for informational purposes only and does not constitute a comprehensive description of WealthPlan Trading LLC's educational services.
Certain investments are not suitable for all investors. Before investing, consider your investment objectives. The rate of return on investments can vary widely over time, especially for long term investments. Investment losses are possible, including the potential loss of all amounts invested.
EARNINGS DISCLAIMER:
Any earnings or income statements or examples shown through our website are only estimates of what might be possible now or in the future. There can be no assurance as to any particular financial outcome based on the use of our website. You agree that WealthPlan Trading LLC is not responsible for your earnings, the success or failure of your personal or business decisions, the increase or decrease of your finances or income level, or any other result of any kind that you may have as a result of information presented to you through our website. You are solely responsible for your results.
YOUR SUCCESS DEPENDS ENTIRELY ON YOUR OWN EFFORT, MOTIVATION, COMMITMENT AND FOLLOW-THROUGH. WE CANNOT PREDICT AND WE DO NOT GUARANTEE THAT YOU WILL ATTAIN A PARTICULAR RESULT, AND YOU ACCEPT AND UNDERSTAND THAT RESULTS DIFFER FOR EACH INDIVIDUAL. EACH INDIVIDUAL'S RESULTS DEPEND ON HIS OR HER UNIQUE BACKGROUND, DEDICATION, DESIRE, MOTIVATION, ACTIONS, AND NUMEROUS OTHER FACTORS. YOU FULLY AGREE THAT THERE ARE NO GUARANTEES AS TO THE SPECIFIC OUTCOME OR RESULTS YOU CAN EXPECT FROM USING THE INFORMATION YOU RECEIVE ON OR THROUGH THIS WEBSITE OR PRODUCT.